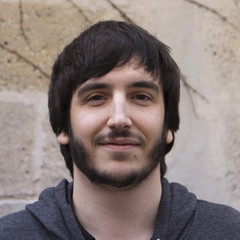 Aristide Chypre
CG Generalist | 3D Art Director
Annecy, France
Summary
CG Generalist / Art Director
Currently open to work as 3D generalist freelance.
What I like is create 3D project from A to Z for clients or myself.
CV Francais
https://www.eisteed.com/Aristide_Chypre_CV_FR_2020.pdf
ENGLISH CV
https://www.eisteed.com/Aristide_Chypre_CV_EN_2020.pdf
Maya / Redshift for 3D animation & VFX.
Unreal / Unity for realtime & game dev.
Fusion / After Effect for compositing / motion design.
FL Studio for music / sound effect.
Studio Code & Pinegrow for web dev to promote all of this nicely and integrate anywhere !
Skills
Compositing
Rendering
Shading
3D Animation
Lighting
Rigging
Layout
VFX
PBR Texturing
Software proficiency
Experience
3D Artist | Freelance at Eisteed

Annecy, France

3D Artist in ArchViz

Classic renders & Virtual Reality.